Hello, this is Kaoru.
Today's post is about 5 Stroly features that take your illustrated maps to the next level.
I hope that you enjoy this.
1. Maximize the Features of Your Digital Map, and Be Free from the Limitations of Paper
When you make a map using Stroly, you will find yourself free from the limitations you might encounter with traditional-type maps.
What do I mean by that specifically? We refer to the size of your illustrations. You don't need to worry about the size you need to make your drawings. In paper maps, we tend to draw relatively big because users may not feel amazed by small details that might hardly get noticed.
When you upload your map on Stroly, you can control the view by zoom-in and zoom-out. You are not limited to a single view size. Just make sure to set the artboard size big, around 8000pixel~11000pixel.
Here is an example. In this map, the trick is to do a little scavenger hunt using the illustrations.
Can you find the answers to the following questions?
How many squirrels can you find on the map?
How about a black cat, can you find it?
Is anyone craving for tacos?
⒉ Add Depth to Your Map Using Landmark Pins
Here comes the fun part, Landmark Pins. Landmark Pins allow you to make your map more interactive and rich in content. Things that you can add to your Landmark Pins can be photos, texts, music, video clips, or more, as shown below!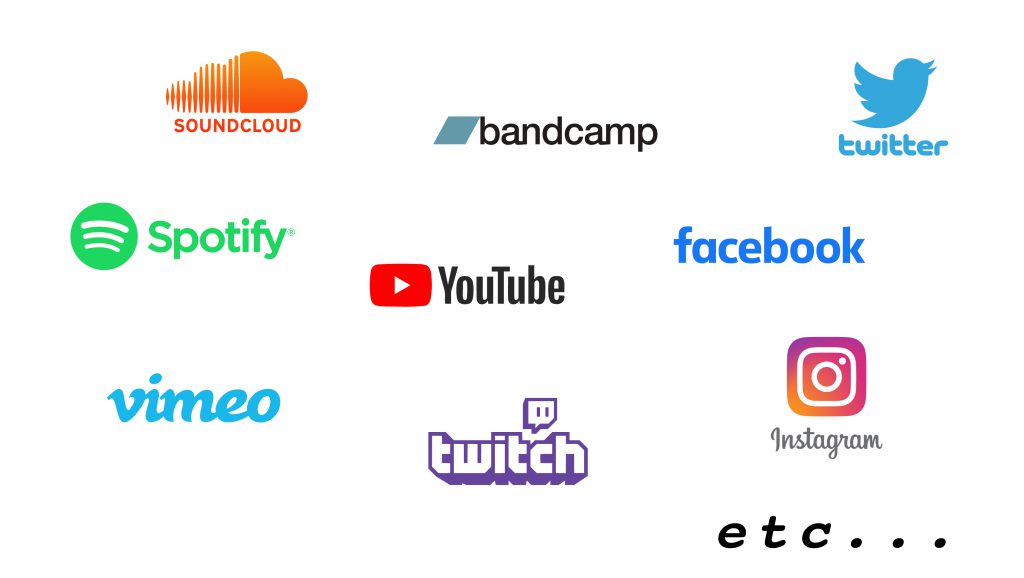 Have you felt frustrated when there is no space for writing descriptions, URL links, or photos on your map? What about not adding more info because that would make your map "too busy"?
Use the Landmark Pin feature and hide them inside them! Then, you can focus more on drawing than organizing the information.
It's even possible to embed your map to a website. Then, all the essential information will be available all in one place.
Additionally, you can customize your Landmark Pin designs! Do you want to know how? Check out this blog: How to design cool, customized Landmark Pins?
⒊ Show Location Information on Your Illustrated Map
Here is where Stroly shines best.
After you upload your map on Stroly, anyone that opens it in the area will see their location information ON YOUR ILLUSTRATION.

No need to close one screen and open a map navigation app. Users can just tap your map and start seeing their position in it (It's okay even if the scale is distorted a bit.)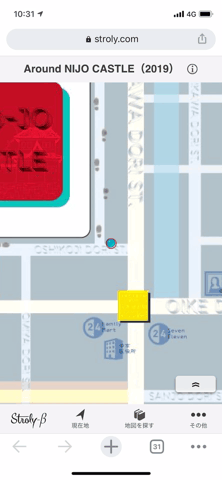 ⒋ Easily Share Your Map Online!
Because Stroly maps are available online, you just need to copy the custom URL issued for it, share it, and done!
It's not necessary to export it into PDF or print it. Once you share it on social media account or your portfolio, your map will be open to the world.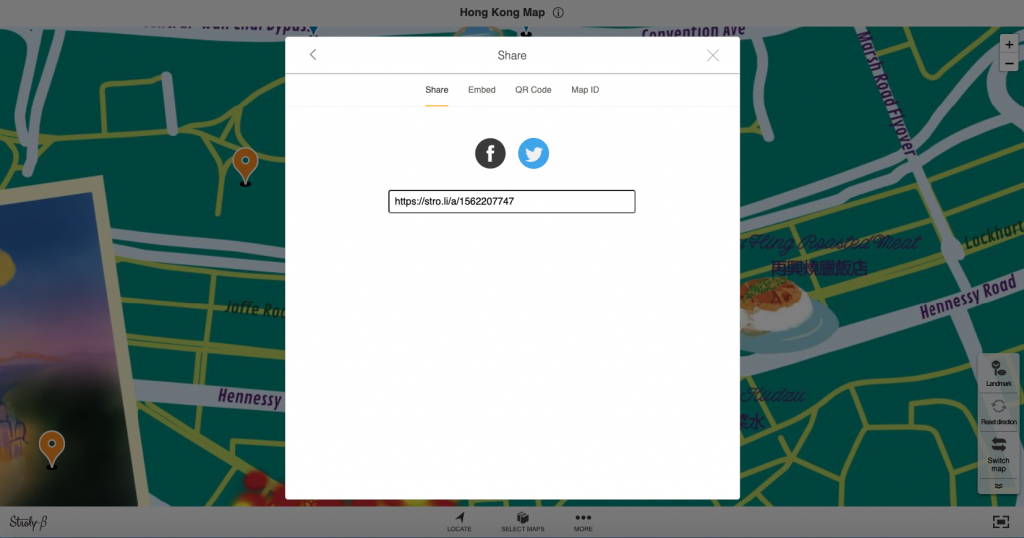 You can embed an iframe in your blog like this.
⒌ Interact with Users through the Virtual Map Feature!
Recently we launched a new feature called: virtual map!
When you go to Stroly.com, you will find a "LAB" icon at the bottom of each map. Clicking on this icon will take you to the virtual map feature.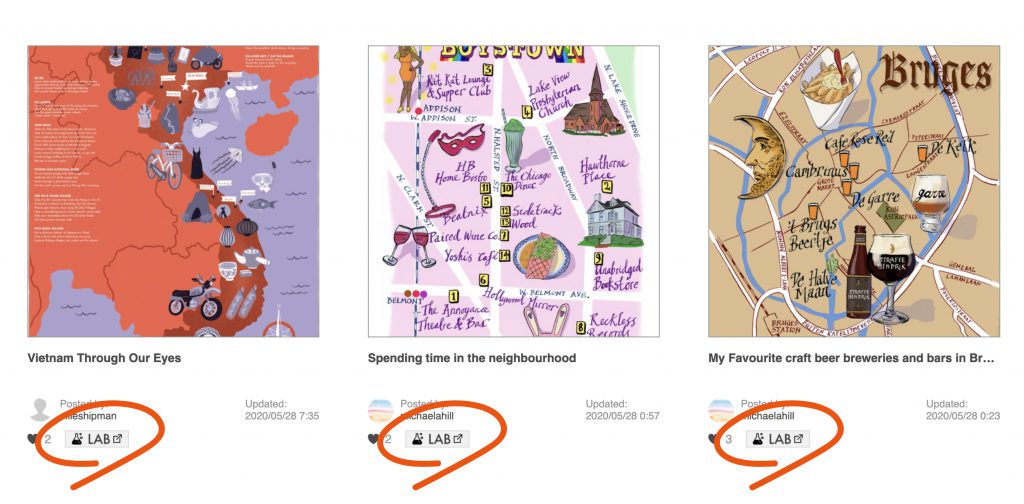 The first screen you'll find is to select a name and avatar. The avatar will take your place on the map instead of you. There is a chat feature that allows you to communicate with other visitors. If you find someone on the map, that means someone else is also viewing the map at the same time as you.
Want to give it a try? Click the banner below.

As mentioned, all maps on Stroly have this LAB feature now, so you can enter your favorite map or yours if you already have a Strolymap!
---
I hope you see how Stroly features are beneficial and could take your map to the next level.
Follow @stroly.international on Instagram; we share ideas and tips for creating an illustrated map.

Attention newbie creators! Make sure to hit the banner below and get our free "Map Starter Kit" that includes recommendations and know-how from Stroly's map-creators! It includes some cute icons and illustrations, so you can use them for your Strolymap immediately! Don't miss it!

Thank you for reading!
I hope these tips help you enjoy the map-making process much more fun!